Food and Beverage Director-Brasstown Valley Resort & Spa, Georiga
Now Hiring:

The one-of-a-kind Brasstown Valley Resort & Spa in the Young Harris, Georgia area is nestled among the North Georgia Mountains and is conveniently located near the Crane Creek Vineyards and Cupid Fall Park. Just two short hours from Metro Atlanta & Chattanooga, Tennessee, Brasstown Valley Resort combines the beauty and natural splendor of idyllic Blue Ridge Mountain rentals with the stylish accommodations and stellar amenities of a mountain golf resort and spa.
Brasstown Valley Resort guests experience exceptional lodging with 134 rooms and cabins, and dining, championship golf, stables, a full-service spa, and a wide range of activities for the whole family.
Let our truly amazing resort be your workplace, apply now!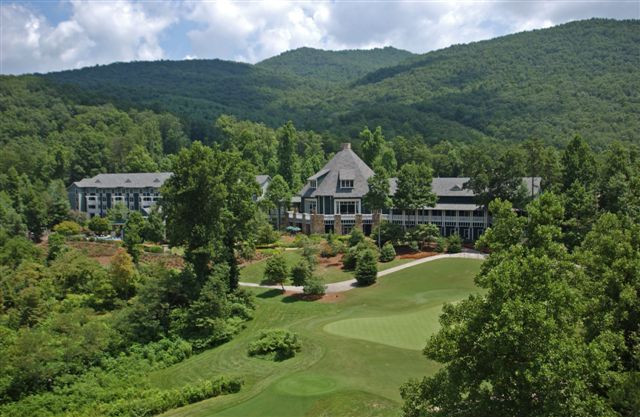 The Food and Beverage Director is responsible for the management of all aspects of the Food and Beverage division functions in accordance with resort standards. Will oversee and direct the operation of the banquet functions, room service, dining room and restaurant facilities. The individual will direct, implement and maintain a service and management philosophy which serves as a guide to respective staff.
Responsibilities
• Help develop and create restaurant, banquet and other culinary experiences

• Review daily high cost item inventory control sheets and food cost comparison to potential

• Develop action plan if food costs are off target

• Review production planning to forecasted covers

• Review production planning for Banquets and check banquet reconciliation daily

• Review and maintain other expense control sheet as well as missing check report

• Review abstract trend of daily specials; appetizers, desserts, side orders in percent to total covers and compare to production sheets

• Review cover counts against sales goals

• Compare average checks and develop action plan if average check falls below budget

• Monitor to ensure that all stations are working with production sheets and amounts are produced as listed on those production sheets

• Ensure that amounts are sufficient for forecasted covers

• Make sure that cooks follow recipes and that food for banquets is not being overproduced

• Stream-line coordination of Food and Beverage products served in Banquets

• Check portions for size as established in menu item recipe

• Check that food products meet purchasing specs

• Check that there is no free pouring of liquor

• Ensure that plates meet specs and pictures

• Ensure that specials served have price value relationship

• Check on pick-up time for service personnel

• Check that food items in kitchen area are properly stored

• Ensure that sanitation standards are met (local Health Code Requirements)

• Monitor waste in kitchen, garbage pails, on the line, in the refrigerator and walk-in areas • Ensure quality in employee's meal product

• Ensure buffets and coffee breaks set ups, table tops and uniforms for banquets

• Ensure service to all guests follows established standards, is consistent, efficient and courteous

• Perform any other duties required by senior management
Qualifications
• Minimum of 10 years' experience as a food and beverage leader in a restaurant,banquet, room-service,kitchen, purchasing environment with 150 rooms or more(highly preferred)

• Must have a proven track record of motivating managers and associates to meet and exceed goals and to provide the highest quality experience for our guests

• Strong understanding of forecasting, budgeting, scheduling, checkbook management, productivity, inventory controls, P&L analysis, food and beverage cost controls

• Strong computer and technical skills to include Micros and on-line purchasing systems

• Ability to track and analyze department turnover trends with demonstrated ability to identify and implement corrective action steps if necessary

• Demonstrated ability to mentor and develop growing talent for the company

• Demonstrated ability to handle progressive discipline/coaching discussions

• Proven ability to engage associates at all levels

• Demonstrated ability to work with Sales and Catering leadership

• This individual must be willing to work flexible hours as needed during busy times and high profile events

• Must meet standards of appearance

• Candidate must be able to work in a fast paced environment and be able to handle multiple priorities

• Candidate must have extensive hands-on food and beverage knowledge and experience including multiple outlets, banquets, and P&L responsibilities

Candidate with kitchen experience preferred
Managed an operation with $5 million or more in revenues annually
Compensation:
Annual salary of $90,000-$100,000 commensurate with experience
Relocation assistance available for those who qualify
Benefits:
Company Benefits
Employee Travel Rewards Program
Health Benefits and other Ancillary Benefits
Address: 6321 US-76, Young Harris, GA 30582
Brasstown Valley Resort & Spa is an equal opportunity employer committed to hiring a diverse workforce and sustaining an inclusive culture. All qualified applicants will receive consideration for employment without regard to race, color, national origin, gender (including pregnancy), age, religion, disability, sexual orientation, or veteran status, or any other status or characteristic protected by law. Pre-employment background screening will be conducted.