Seasonal Maintenance Technician, Fort Gaines, Georgia
Now Hiring: Seasonal Maintenance Technician
Surrounded by live oaks and situated on the 48,000 acres Walter F George Lake, George T. Bagby State Park & Lodge is a charming destination for a relaxing getaway. Golfers are challenged by the acclaimed Meadow Links Golf Course, recognized as one of the best public courses in the South. Families can spend enjoyable time hiking, swimming in the private pool, playing tennis, gathering within a picnic shelter, and enjoying the lake. Accommodations include 60 rooms in the lodge, as well as five fully equipped cabins. A full-service restaurant serves traditional Southern meals.
Let our amazing resort be your workplace, apply now!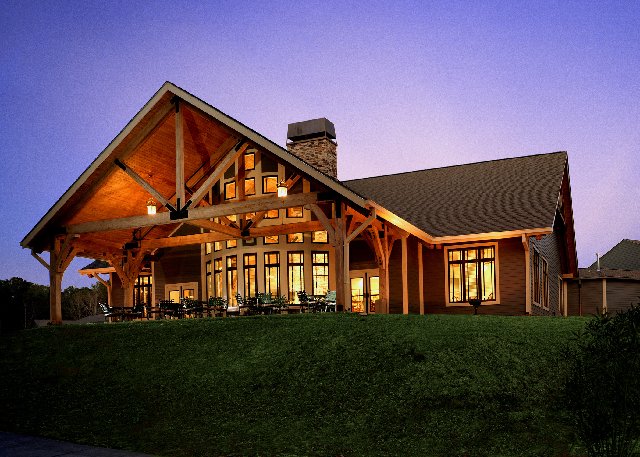 Summary: Under the direct supervision of the Department Manager and/or Supervisor, the Maintenance Technician will be responsible for maintaining property and grounds at George T. Bagby State Park and Lodge.
Qualifications: To perform this job successfully, an individual must be able to perform each essential duty satisfactorily. The requirements listed below are representative of the knowledge, skill, and/or ability required. Reasonable accommodations may be made to enable individuals with disabilities to perform the essential functions.
Hours/days: Hours and days: Typically, Monday through Sunday with varying hours.
Essential Functions:
Performs general cleaning and janitorial duties in the common areas of the building.
Performs minor repairs and maintenance such as replacing light fixtures or unclogging pipes.
Assists in cleaning and sanitizing restrooms, rooms, and other areas.
Performs grounds maintenance such as mowing and trimming lawns and hedges and cleaning.
Ensures cleaning and maintenance supplies are stocked.
Washes windows.
Collects and discards litter or other waste materials.
Operates a variety of maintenance equipment such as shovels, rakes, or saws to complete assignments.
Operates power equipment and other vehicles such as tractors, mowers, chainsaws, electric clippers, or other similar machines.
Ensures proper hydration of lawns, course, trees, and plants using sprinkler systems, hoses, watering cans, or irrigation systems.
Trims trees and vegetation and maintains plants and flower beds.
Maintains sidewalks, driveways, parking lots, fountains, planters, or other features; performs general cleaning.
Cultivates lawns, course, turf, or gardens and, based on landscaping designs.
Delivers and spreads topsoil and/or straw over newly seeded areas.
Prepares chemicals as needed for application by mixing per directions.
Applies fertilizers, herbicides, or insecticides onto grass, shrubs or trees by spraying or spreading.
Performs regular and seasonal maintenance on irrigation systems.
Installs and maintains specialty features such as rock gardens, retaining walls, decks, or playground equipment.
Prepares surfaces to be painted, which may include removing prior finishes through chemicals, grit blast, or other methods.
Masks, removes, covers, or otherwise protects furniture, hardware, trim, and other nonpainted surfaces.
Applies paint to interior and exterior surfaces using brushes, rollers, sprayers, airbrushes, stencils, and other tools.
Performs basic stencil and line work, which may include painting lines on property floors, parking lots, and other surfaces.
May apply wallpaper, specialty finishes, and glazes.
Complies with chemical and waste storage and disposal regulations and best practices.
Builds scaffolding per safety regulations.
Maintains a clean work area.
Performs other duties as assigned by the Department Manager and/or Supervisor.
Physical Demands: While performing the duties of this Job, the associate must be able to stand 99% of the time for each shift; walk; sit; use hands to finger, handle, or feel; reach with hands and arms; climb or balance; stoop, kneel, crouch, or crawl; talk or hear and taste or smell.
The associate must be able to lift 50 pounds and push or pull 100 pounds. Specific vision abilities required by this job include close vision, distance vision, color vision, peripheral vision, depth perception, and ability to adjust focus.
Pay: $9.00-$11.00 commensurate with experience.

Website: https://gastateparks.org/GeorgeTBagby

Facebook: https://www.facebook.com/georgetbagbystatepark/

Address: 330 Bagby Pkwy, Fort Gaines, GA 39851
George T. Bagby State Park and Lodge is an equal opportunity employer committed to hiring a diverse workforce and sustaining an inclusive culture. All qualified applicants will receive consideration for employment without regard to race, color, national origin, gender (including pregnancy), age, religion, disability, sexual orientation, or veteran status, or any other status or characteristic protected by law. Pre-employment background screening will be conducted.