Housekeeping and Laundry Attendant Clemson, SC
The Inn at Patrick Square is a conveniently-located, beautifully-refined, modern expression of traditional southern architecture and hospitality. Artfully accented with Clemson history and pride, the Inn is a place to stay, a place to gather, a place to celebrate, and a place to learn. The Inn at Patrick Square is less than 10 minutes away from Clemson University. It is a thoughtful reflection of the heart and soul of Patrick Square and the Upstate.
We exist to create experiences and to serve a purpose. Our Purpose is our Guests and the Experiences that we all create are their Memories.
Exceptional Service:

https://www.dropbox.com/s/atvoljss7b6744l/2019%20Update%20Edit%20Short%20Version%20RV2.mp4?dl=0
We are looking for hard-working Housekeeping and Laundry Attendants!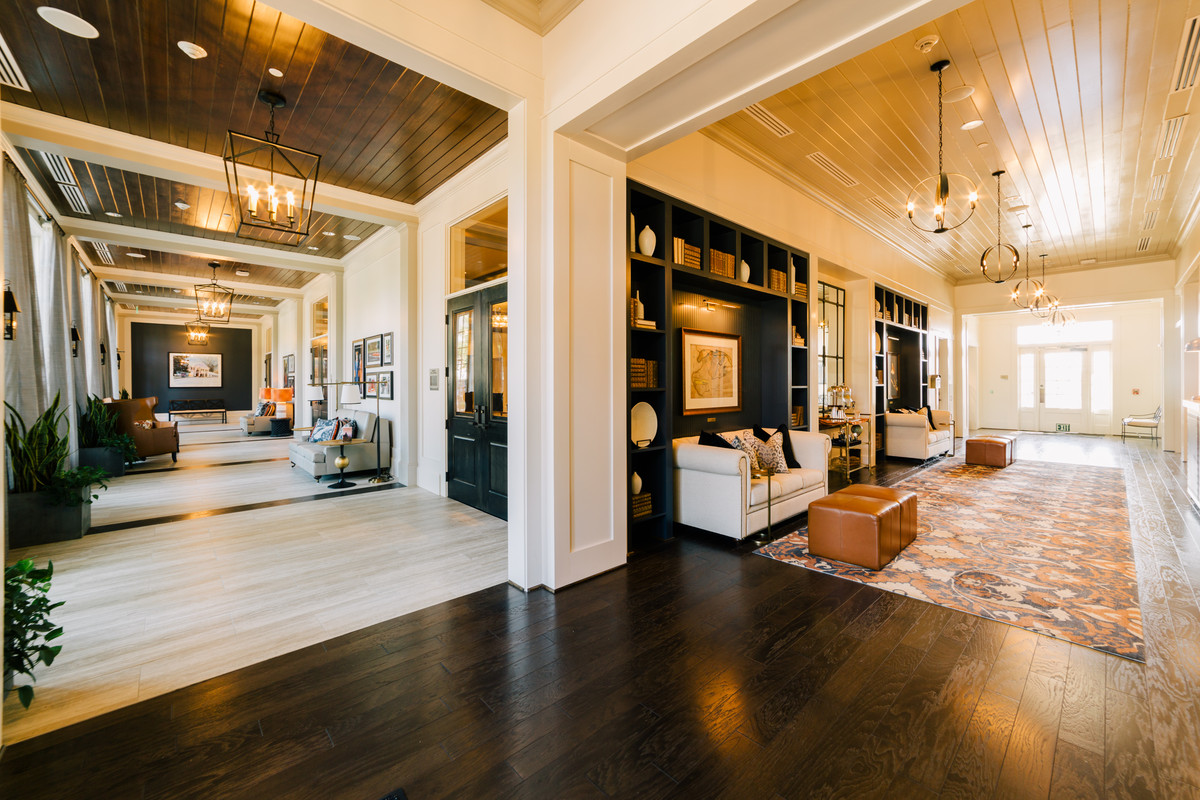 Essential Functions:
Sorts, folds, and carries linens
Changes linens and makes bed properly and according to standards
Restock cart and empties vacuum cleaners
Follows accounting and re-stocking procedures for in-room amenities
Replenish room supplies such as drinking glasses and writing supplies
Cleans rugs, carpets, upholstered furniture and draperies
Dusts furniture
Washes walls, ceilings and woodwork
Washes windows, door panels and sills
Empties wastebaskets
Replenishes bathroom supplies
Replaces light bulbs
Transports trash and waste to disposal area
Follows all Lost & Found procedures with guest items left behind
Cleans bathrooms, including the shower curtain, walls, mirrors, tub, toilet and floor
Cleans under and behind bed
Cleans closet area. Replaces iron and ironing board; cleans items as needed
Makes a final check to ensure all items are in the room
Operate and monitor washing, dry cleaning, and drying machinery, including adding chemicals and cleaning lint traps
Inspect cleanliness of articles removed from the washer or dryer machines and place in clean linen carts. Set dryers to designated times and temperatures based on fabrics contained in load
Remove lint and debris from dryer screens, dry cleaning filters, and drain trap after each load
Fold cleaned articles into designated size, by hand. Maintain accurate records of items laundered
Compensation:

$9.50-$10.00 an hour commensurate with experience
"Intrigued? We'd love to hear from you. Please click "apply" to submit a cover letter and resume. No phone calls please."
The Inn at Patrick Square is an equal opportunity employer committed to hiring a diverse workforce and sustaining an inclusive culture. The Inn at Patrick Square does not discriminate on the basis of disability, veteran status or any other basis protected under federal, state or local laws, EOE/DFWP. The candidate must be able to lift 50 pounds and push or pull100 pounds and be able to stand and walk for an extended period of time. Drug testing and background checks are performed.